Affordable Wisdom Teeth Removal St Petersburg, FL. Call Us To Book Your Appointment!
HOURS:
Mon: 8:00 - 7:00 PM
Tues: 8:00 - 5:00 PM
Wed: 8:00 - 5:00 PM
Thurs: 8:00 - 7:00 PM
Fri: 8:00 - 1:00 PM
Sat: Appointment Only
Sun: Closed

Vivian Quesada-Fox, D.M.D., P.A
WISDOM TEETH REMOVAL
ST PETERSBURG, FL
Are your wisdom teeth driving you crazy?
Our St Petersburg, FL Dentist Office Specializes In Wisdom Teeth Removal. We Will Go Over Everything And Will Treat You Like Family. Make The Pain Go Away Fast And Save Your Smile By Getting A Consultation With A St Pete Dentist Today!
St Petersburg, FL Wisdom Teeth Removal
Many different procedures can be used for wisdom tooth removal in St Petersburg, FL. Depending on the age of the tooth and whether it is in a position to be extracted, a variety of different techniques may be required.
If you are approaching the age of 25 and require wisdom tooth removal, then you will probably need an extraction. As most adults have between four and eight wisdom teeth, you can have as much, less, or none at all.
If you want to prevent wisdom tooth removal, you should keep your jaw and jawbone healthy by brushing regularly. It would be best if you also kept a good oral hygiene routine by flossing and regularly taking care of your teeth.
Visiting the dentist at least twice per year for regular oral exams will help the dentist properly identify the development of your wisdom tooth. If anything seems odd about the way your teeth look, your dentist will likely check out your entire mouth and take a look at your wisdom teeth as well. X-rays are always recommended during this examination process, so the dentist will be able to give you a better idea of whether or not you need a wisdom tooth extraction.
Dental care is critical and if you are not seeing your dentist for routine checkups and cleanings then you should contact your dentist for a dental checkup. In addition to taking care of your teeth, your dentist will most likely recommend that you have a root canal performed if a tooth becomes infected or decayed because an infection can lead to a tooth being lost.
The reason for a wisdom tooth removal is often because the tooth has become lodged in the gums and cannot be removed by regular extractions. Sometimes, when a tooth has to be removed, an extraction is required. Suppose your doctor recommends that you need removal. In that case, it is best to make sure that there are no more roots left behind in the mouth so that a root canal can be performed if necessary.
This is a widespread problem in adults and is one of the most common reasons for a wisdom tooth removal. Usually, an oral surgeon can perform the procedure by performing a root canal. However, it is also possible to remove the tooth using an endodontic drill or other tools. If this method is performed correctly, it is a very effective procedure.
When wisdom tooth removal is performed, the dentist will begin to remove the tooth from your jawbone and pull it out. A root canal is usually recommended when a removal process is performed because the dentist can remove any remaining roots left behind. When the dentist removes the tooth, he will use a laser to break up the bone around the tooth to remove it easily. It will then be removed from your jawbone with a tiny amount of anesthesia.
An endodontic drilling procedure is another common wisdom teeth removal procedure. During the endodontic drilling procedure, a small hole is made at the back of your tooth. The dentist then inserts a drill designed to break the bone around the tooth and remove it from your jawbone. This can be done under general anesthesia or local anesthesia, depending on the type of procedure you need.
The root canal procedure can be done in a number of different ways. If the tooth is small enough, the root canal can be placed behind your tooth, where a new tooth will take over the remaining tooth. If the tooth is large enough and the root canal is deep enough, a tooth will be created at the back of the tooth.
Once extraction is performed, the patient should rest for at least one week before eating solid foods again. The healing period after a root canal requires a long period without solid foods.
Many people are afraid of having a root canal because of the pain involved in the procedure. However, most patients have very little pain during the root canal procedure, and they are not even aware of it.
There are many benefits of wisdom tooth removal, such as preventing tooth decay, keeping teeth healthier, and even improving your smile. With some minor treatment, the tooth will eventually fall out, but if it does not, then you should consult with your dentist.
Call us to schedule your wisdom teeth removal in St Petersburg, FL, today!
Wisdom Teeth Removal St Pete, FL
Our Top-Rated St Pete Dental Office Does More Than Just Wisdom Teeth Removal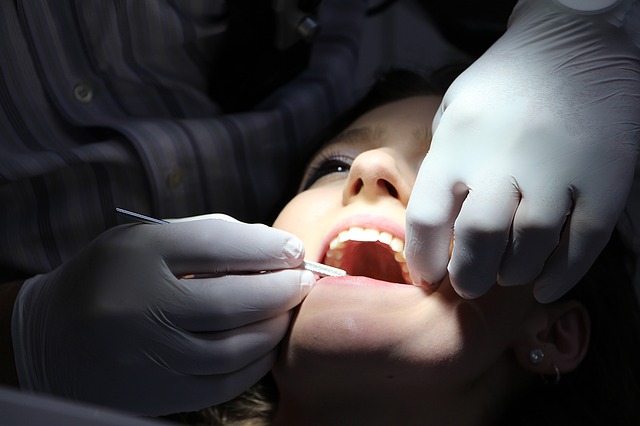 Family Dentistry
A great St Pete family dentist is responsible for providing comprehensive oral care to everyone in your family. Family dentists are a necessity in all families because they are trained in treating adults and children. In the same office, a good family dentist can treat all age groups, from infants to seniors. Properly trained family dentists St Petersburg, FL can offer quality oral care for those with permanent teeth and those with baby dentures.
A good family dentist should not only be an expert in oral care. They should have various skills that will provide the best dental care possible to each member of your family. They should not be limited to treating adults but also deal with children.
In fact, the best family dentist should also perform various procedures and work in all areas of the dental office. It is important for the dentist in St Pete, FL, to have the knowledge and skills to perform both general and specialty oral health procedures. We do it all!
The best way to determine if you have a family dentist who is experienced and qualified to handle the oral care needs of your family is to check with your family doctor and look at their reviews online. Your primary care doctor can recommend a professional family dentist that they have had good experiences with.
If your primary care provider does not refer you to a family dentist, try finding a family member who can recommend a good dentist. You can do a search on the Internet for a list of dentists that you can contact. This list will help you narrow down your choices so that you can choose the right dentist for your family. We believe we are the best dentist for you. Why else would you be here on this page?
Schedule your appointment with us! Call us and get help fast.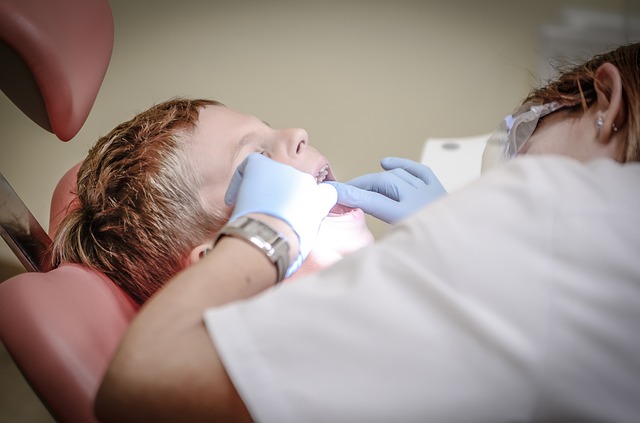 Pediatric Dentistry
Pediatric dentistry has come up in recent times. The reason being it has become a major concern for parents who want their children to have easy and pleasurable dental hygiene. Dentists can be called the best tooth pickers, and they can be of great help to parents in improving their children's dental health.
Pediatric dentists in St Petersburg, FL can work with children to give them healthy teeth. As a result, kids with healthy teeth are more attractive to adults. In turn, they get to enjoy a better life as well.
If you are looking for an experienced St Pete dentist who can help your child to have a healthy and attractive smile, then you should consider calling our dental office. Our dentists do some specific things to improve the dental hygiene of children that are patients of our dental center. Some of the procedures done by these dentists include x-rays, cleaning, and filling of cavities in the tooth.
We also use many dental tools and equipment to help patients get the best dental care. We can also perform the procedure of bonding. Bonding is done on the tooth's front, which is supposed to bring back the tooth's natural color. We do it all!
It is also important for our dentists to know about your child's different types of dental problems. When it comes to treating children's dental problems, we listen first and then get to work. We are great listeners and then correct the dental issues accordingly.
Call and schedule your appointment with us today!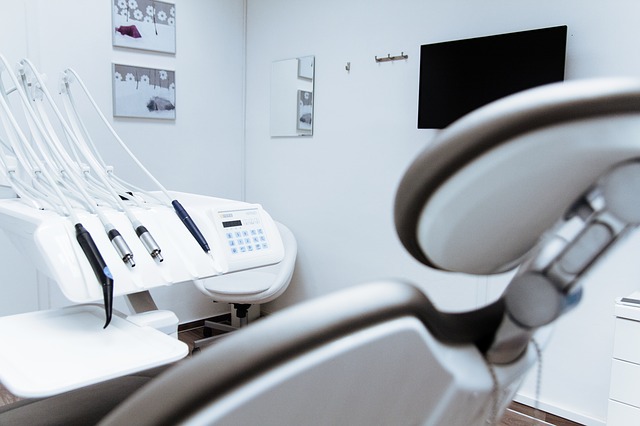 Cosmetic Dentistry
What is cosmetic dentistry? In general, cosmetic dentistry is usually used to describe any dental procedure that improves the look of any existing smile, gums, teeth, or bites. This means replacing discolored teeth, missing teeth, or any other type of visible denture in its most basic form. It mainly focuses on improving dental aesthetics in color, shape, size, symmetry, alignment, and general smile improvement.
Cosmetic dental procedures St Petersburg, FL are not all created equal. Depending on the type of defect the St Pete cosmetic dentist treats, they will use different techniques.
To ensure that they provide the patient with the best results possible, the dentist must know exactly what they are dealing with.
There are a few different procedures used in cosmetic dentistry. One of these involves creating a composite veneer to cover a broken or chipped tooth, which can be done in many colors. Another common procedure involves filling the gum area with dental fillings such as composite caps or veneers.
Finally, in addition to these, some dental procedures also include filling missing teeth with dental bonding, filling chips and cracks in the gums, and filling in crooked teeth and overbites.
Need St Petersburg, FL cosmetic dentistry? Please schedule an appointment by calling us today!
St Petersburg, FL Dental Patients Are Saying
Very pleasant to work with. My dental hygienist was very professional and informative. I would be happy to do my teeth whitening with this practice again.
Rebekah
They are always extremely pleasant and 100 percent focused on customer service and patient care. I highly recommend.
James
Staff is always super friendly and helpful. My dental hygienist was so thoughtful making sure that I wasn't experiencing any discomfort. She talked to me explained everything along the way.
Christy
St Petersburg, FL Wisdom Teeth Removal Infection
WISDOM TEETH REMOVAL ST PETERSBURG, FL
Do you seek a top-rated wisdom teeth removal in St Petersburg, FL? Book with us today, and let us show you why we are a top-rated local wisdom teeth removal dentist in St Pete, FL.
WISDOM TEETH REMOVAL OFFICE LOCATION
Mon: 8:00 - 7:00 PM
Tues: 8:00 - 5:00 PM
Wed: 8:00 - 5:00 PM
Thurs: 8:00 - 7:00 PM
Fri: 8:00 - 1:00 PM
Sat: Appointment Only
Sun: Closed
Wisdom Teeth Removal Near Me St Petersburg, FL