Best Teeth Whitening St Petersburg, FL? Our Dentist Services Make It So Simple!
HOURS:
Mon: 8:00 - 7:00 PM
Tues: 8:00 - 5:00 PM
Wed: 8:00 - 5:00 PM
Thurs: 8:00 - 7:00 PM
Fri: 8:00 - 1:00 PM
Sat: Appointment Only
Sun: Closed

Vivian Quesada-Fox, D.M.D., P.A
TEETH WHITENING
ST PETERSBURG, FL
Our dentists have great options available to whiten your teeth!
Our St Pete Dentist Office Specializes In Family Dentistry. Our Teeth Whitening St Petersburg, FL Cosmetic Dentists Have Many Strategies Available To Brighten Your Smile. Our Dental Team And You will Decide Together Which Strategy Will Be Best For You.
Our Teeth Whitening Service Is Incredibly Easy And Fast
St Petersburg, FL Teeth Whitening
Tooth whitening or teeth bleaching is the procedure of whitening the white color of teeth by using laser technology. It has been around for many years, but it has only recently become a prevalent and successful procedure.
At its most basic level, the procedure is a light beam that travels across the teeth. It then changes the color of the teeth' surface and dissolves the stain on the surface of the teeth. Teeth whitening is sometimes desirable because of discoloration caused by age, smoking, drinking coffee, and other factors and is done by simply altering the color or intrinsic or extrinsic pigment of the enamel.
Teeth whitening procedures have been around for centuries. In fact, it has been used to treat many disorders. When the light beam comes into contact with the enamel, a chemical reaction occurs. The result is that the enamel begins to lighten, and the stains begin to evaporate. Over time, the results can be dramatic.
Tooth bleaching or teeth whitening today is also viral for cosmetic reasons. Cosmetic procedures are growing in popularity as they can provide you with the appearance of a whiter smile. These procedures effectively reduce the appearance of dark or discolored teeth and have even been used to correct congenital disabilities. They can help you create the perfect smile that you have always dreamed of.
Teeth whitening St Petersburg FL procedures can also be used to remove stains on your teeth and reduce the buildup of tartar and plaque that can lead to cavities. Many St Pete cosmetic dentists recommend this type of procedure to patients suffering from severe tooth staining.
Because there are many tooth whitening options available today, it is important to consider which treatment is right for your specific situation. Before you start treatment, you must determine what your specific goals are. If you want to achieve whiter teeth quickly, then you should probably look into using a light beam of laser to lighten the whiteness of your teeth.
Tooth bleaching may be more appropriate for those who want whiter and brighter teeth for a longer period of time than it is for people who want to change the color of teeth only temporarily. It is important to speak with your dentist about the pros and cons of these treatments to be clear on whether or not you would like to make these changes permanent. Many dentists today offer both of these procedures. In addition to these options, many dentists also offer various other procedures for your teeth, such as crowns and veneers.
Some people opt for home-based dental services that allow them to make the procedures themselves. However, there are some steps you should take when considering this option. First, you should consult with your dentist if you are at all concerned about the safety of home teeth whitening.
High-pressure bleaching is used to lighten the color of the enamel of your teeth, and it is done by applying a high degree of heat to the tooth. This process has been known to cause sensitivity and redness in your teeth, which can be quite painful.
The abrasive agents used are designed to soften the tooth enamel, but they are also designed to loosen the discoloration in your teeth and allow the surface of the tooth to breathe, allowing you to get the most benefit from the whitening process.
Call us and get your teeth whitening St Petersburg FL consultation set up today!
Teeth Whitening Near Me St Petersburg, FL
We are a full-service family dentist that is highly recommended by the St Petersburg, FL locals.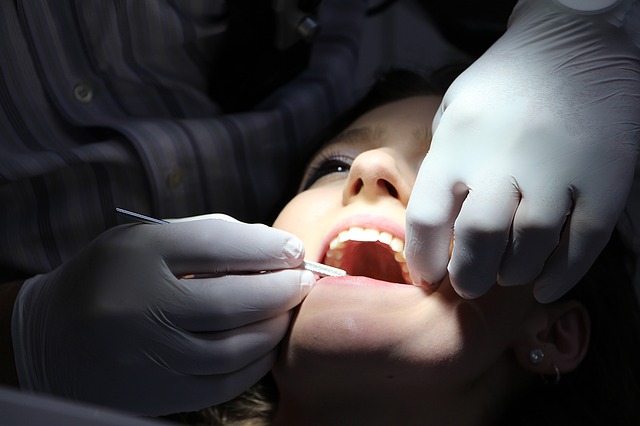 Family Dentistry
An adult and a child are very different. As you know, dentistry is for children. But, a new trend has emerged with the growth of the elderly, and now they are also getting the attention of the dentists in St Petersburg, FL. Older adults have special needs, which makes the dentist's work a bit challenging.
It is because these days, the most common problems of older people are cavities and gum diseases. It might become a little difficult for a St Petersburg, FL dentist if they try to treat them without knowing the reasons behind the problem.
There are several dentistry benefits that an older person can enjoy. Dentists offer special discounts on dental treatment to those people who have their teeth done by them. For instance, if an adult can get braces, they have the resources to pay more money than a child would be able to pay.
This is one of the main advantages of dentistry which is provided to all the patients. There are many other benefits as well. Some of the dental benefits of adults include better oral hygiene, improved oral health, and the ability to maintain oral hygiene for a longer time.
If you have children or teens who are looking forward to getting braces then you must give them the best dental benefits that you can get. You can have them take fluoride tablets that are available at local pharmacies in your locality. This fluoride tablet will help your children or teens get rid of the dental decay which they have.
You can also help your kids by giving them the right toothbrush, toothpaste, and mouthwash so that they can get rid of the bad breath that they might get due to bad oral hygiene and the bad dental habits of their parents. You can also help them by offering them the right and proper oral health education so that they will be able to learn basic dental hygiene and the right way to take care of their oral health.
Schedule your appointment with us! Call us and get help fast.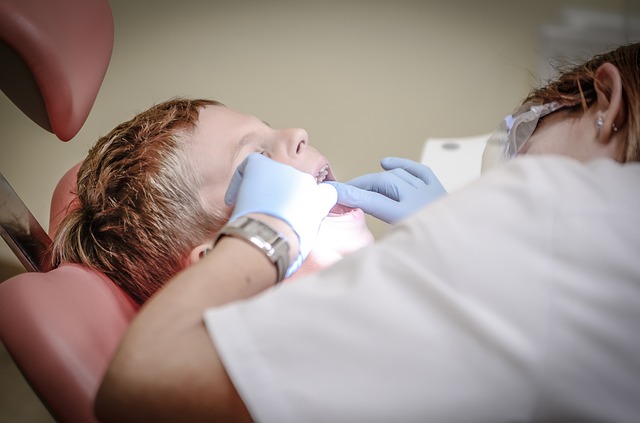 Pediatric Dentistry
Pediatric dentistry is a branch of dentistry that deals with children's dental health and problems, which can be quite different from the issues faced by children who are adults.
For instance, a child's mouth is far less developed than an adult's, so many of the problems associated with adult dentistry are not likely to be encountered by a child - but it is always good to have access to the right types of dental care as an emergency treatment if such problems do arise.
The treatment for many problems in children's teeth and gums is often just as complicated as it is for adults, and this means that you will need the help of a specialist in the field to make sure that the treatment is carried out correctly. This could mean that the St Pete dentist does not specialize in pediatric dentistry, or that the specialty comes from a different part of the world - so it is important to find a dentist who can properly carry out the treatment.
A dentist should also be able to offer advice on the best way to take care of any dental problems in children, whether or not they relate to general dentistry. Many of the same approaches will also be used in adults, and even though there may be a different approach, it is always worth trying any methods you are told are likely to work.
Children's teeth are also more likely to be infected with bacteria than are adults' teeth, and these bacteria can cause gum disease, abscesses, and other serious problems. This is why it is important to take regular care of your child's oral health by visiting the dentist for routine check-ups and more complex treatments as required.
The dentist can perform the treatments at home with ease and can provide expert advice to help with the decision.
For more info, contact us: Schedule your appointment today!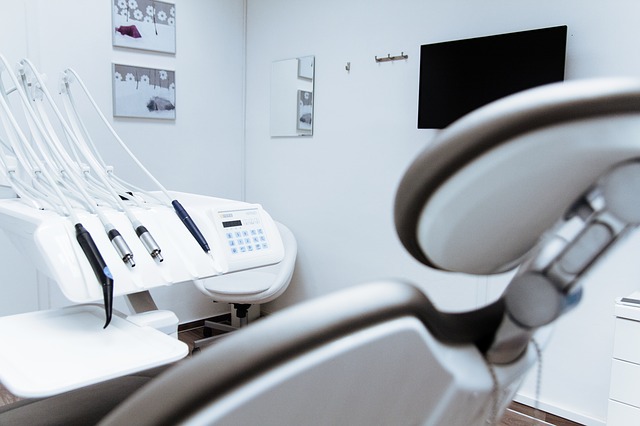 Cosmetic Dentistry
The purpose of cosmetic dental surgery is to enhance the look of your mouth while still preserving your oral health. Cosmetic dentistry can result in symmetry and evenness of your smile by fixing common problems like chipped teeth, crooked teeth, uneven teeth, crooked bites, missing teeth, and much more.
Your smile can be made more attractive by dental procedures including veneers, root canals, bridges, fillings, crowns, crown lengthening, and removal, bonding, tooth whitening, tooth bleaching, dentures, crown lengthening, bonding, crown lengthening, and removal, dental bridges, tooth extraction, tooth implants, veneers, and dental bridges. Each of these procedures takes time and patience to heal and is done on an outpatient basis. Most of these procedures are done outpatient because patients can return home and have their teeth cleaned before going to the dentist the following day.
St Petersburg cosmetic dentists can correct a variety of dental issues that may affect the overall appearance of your mouth and affect your self-esteem. One of these dental issues is called misalignment. Your teeth may not meet each other when they are closed. This condition is referred to as misalignment.
Other cosmetic issues that cosmetic dentists can correct include misaligned teeth that cause pain while eating or chewing. This type of dental problem can cause many people to have bad breath. It also causes people to have difficulty smiling and opening their mouths fully.
If you are concerned about the color of your teeth, you should see a cosmetic dentist, in St Petersburg, FL, for free teeth whitening visit. Your cosmetic dentist will brighten your smile with a trifocal teeth whitening treatment. These treatments remove discolored teeth, whiten enamel, and restore the color of your teeth to a white color.
You will notice fewer teeth discoloration after your teeth whitening treatment, and your smile will appear brighter. Your cosmetic dentist will remove any stains and discoloration from your teeth by using a process called peroxide. After this process, your teeth will be whiter and healthier looking than they have been in years.
Our St Pete oral clinic can handle all your kids and adult cosmetic oral requirements. Please schedule an appointment by calling us today!
Teeth Whitening St Pete, FL
Teeth Whitening St Petersburg, FL Dental Patients Are Saying
Very pleasant to work with. My dental hygienist was very professional and informative. I would be happy to do my teeth whitening with this practice again.
Rebekah
They are always extremely pleasant and 100 percent focused on customer service and patient care. I highly recommend.
Avery
Staff is always super friendly and helpful. My dental hygienist was so thoughtful making sure that I wasn't experiencing any discomfort. She talked to me explained everything along the way.
Christy
TEETH WHITENING ST PETERSBURG, FL
Do you seek top-rated teeth whitening? Book with us today, and let us show you why we are a highly recommended local teeth whitening dentist in St Pete, FL., 33707.
TEETH WHITENING OFFICE LOCATION
Mon: 8:00 - 7:00 PM
Tues: 8:00 - 5:00 PM
Wed: 8:00 - 5:00 PM
Thurs: 8:00 - 7:00 PM
Fri: 8:00 - 1:00 PM
Sat: Appointment Only
Sun: Closed
St Pete, FL Teeth Whitening Near Me