St Petersburg, FL Top-Rated Dentist Office Is Accepting New Patients
HOURS:
Mon: 8:00 - 7:00 PM
Tues: 8:00 - 5:00 PM
Wed: 8:00 - 5:00 PM
Thurs: 8:00 - 7:00 PM
Fri: 8:00 - 1:00 PM
Sat: Appointment Only
Sun: Closed

Vivian Quesada-Fox, D.M.D., P.A
Local & top-rated dentists in St Pete at your service!
Top-Rated St Petersburg, FL Dentist Office Comes Highly-Recommended By The Locals. We Are Open On Saturdays For You And Everyone In Your Family! Schedule Your Appointment Today!
If you have just moved to the city of St Petersburg, FL, or have lived here for years and are looking for a dentist that is going to work with you, finding a good local family dentist office can be a challenge. Many new residents can not wait to get their teeth cleaned because they know that they have finally found a place that they can call home. You will also want to work with a family dentist that has the experience and qualifications to do a proper job on your teeth.
A good local family dentist office in St Pete, FL will provide you with many different options for proper dental care. Not everyone enjoys going to the dentist, and it can be not easy to pick up the telephone and make an appointment. If you need more than simple cleaning, you will want to see a dentist that works more along with restorative and cosmetic dentistry. 
No matter what kind of dental treatment you might need, we are most likely one of the best dentists in the local area for your needs. We are a favorite St Petersburg FL dentist office that will treat you like family, and we strive to give the best dental care to every patient that walks through our business doors.
Dentist St Petersburg, FL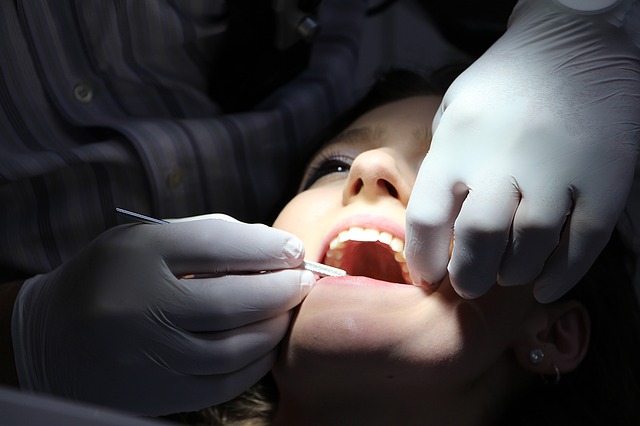 Family Dentist
Many people assume that only children have their dentist, but having a good family dentist is essential for any healthy lifestyle. The most basic dental services you should seek when dealing with a family dentistry practice include preventive dental care. Preventive dental care involves cleaning, x-rays, and filling cavities that occur before they become more extensive and more expensive to treat.
We love to make you smile. Call and schedule your appointment with us today.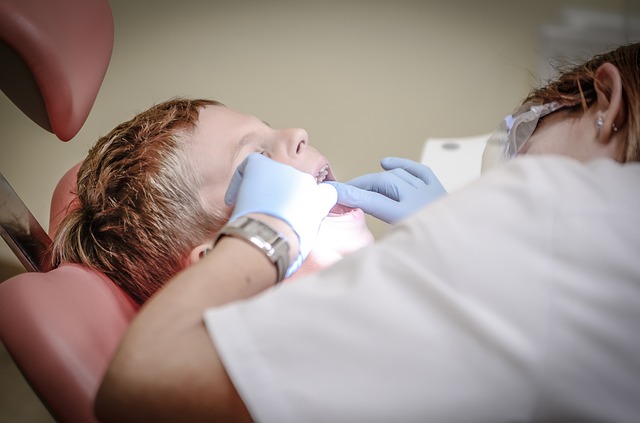 Pediatric Dentist
A pediatric dentist possesses the credentials and experience to provide high-quality oral care to infants and children. Pediatric dentistry is an excellent choice for many families because they are specifically trained to care for young people in this age group. They have developed special procedures for young children that can benefit them in various ways, including improving the overall look of the teeth, gum, and facial structures.
A good St Petersburg, FL pediatric dentist, can also help children with dental problems, including bone abnormalities or abscesses. Children can benefit from regular check-ups and cleaning. They also need to have their teeth brushed twice daily, and their dental hygienist should also take care of their teeth' cavities to prevent them from getting worse. If there is a history of oral cancer, it may be necessary to take verbal cancer screening tests.
Call us today and schedule an appointment with us. We treat everyone like family!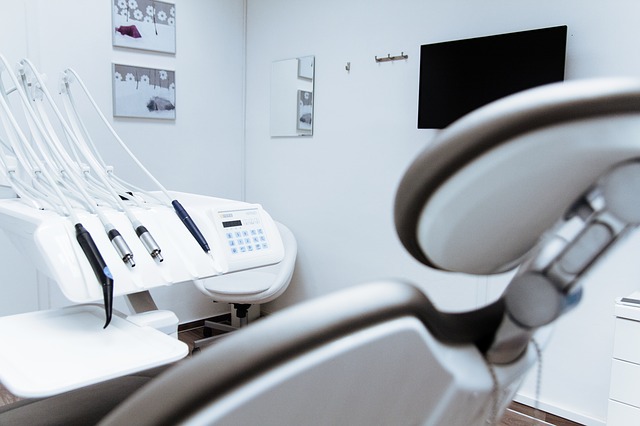 Cosmetic Dentist
When it comes to cosmetic dentistry, patients' choices can be overwhelming, especially regarding teeth whitening. Cosmetic dentists may provide a variety of treatments and solutions to enhance the appearance of the teeth, but not all of them are created equal. Some are designed to make teeth look better than t others to fix tooth structure problems.
Because tooth problems can occur in many different areas of the mouth, a cosmetic dentist can offer several different treatments to deal with them.
For more information, call us and schedule your appointment today! 
Have A Family Dental Emergency? We Can Help Fast!
BEST EMERGENCY DENTIST ST PETERSBURG, FL
Do you or someone in your family have a toothache? We can help!
A toothache is a pain in or around a tooth that may be caused by:

+ Tooth decay
+ Abscessed tooth
+ Tooth fracture
+ A damaged filling
+ Repetitive motions, such as chewing gum or + grinding teeth
+ Infected gums
You're crunching ice or a piece of hard candy when you notice something hard in your mouth that doesn't melt or dissolve. You get a sick feeling as you realize what it is -- a piece of broken tooth. Call us immediately, don't wait, we can help!
Do you or a family memeber have a cracked tooth? Call us immediately, we can help!
Teeth crack because of a variety of issues, including:

+ pressure from teeth grinding
+ fillings so large they weaken the integrity of the tooth
+ chewing or biting hard foods, such as ice, nuts, or hard candy
+ blows to the mouth, such as might happen with a car accident, sporting injury, fall, or even a fistfight
+ abrupt changes in temperature in the mouth — for instance, from eat something extremely hot and then trying to cool your mouth with ice water
+ age, with most teeth cracks occurring in people over 50
Wondering what to do if your filling falls out? It has happened to many of us: You are eating, and you feel that foreign object in your mouth. Is it something in the food, or did my filling fall out? A phone call to a St Pete dentist near me is your first step and our team of dental office experts and the dentist will determine the necessary treatment.
Here is what to do if you have a knocked out tooth.
Pick up the tooth by the crown (the chewing surface) NOT the root. ...
If dirty, gently rinse the tooth with water. ...
Reposition the tooth in the socket immediately, if possible. ...
Keep the tooth moist at all times. ...
See an endodontist or dentist within 30 minutes of the injury.
Go ahead and call us and get the help you need!
Although permanent teeth were meant to last a lifetime, there are a number of reasons why tooth extraction may be needed. A very common reason involves a tooth that is too badly damaged, from trauma or decay, to be repaired. Other reasons include:

+ A Crowded Mouth
+ Infection
+ Risk Of Infection

Give us a call and let our dental team get your smile back!
Wisdom tooth extraction is a surgical procedure to remove one or more wisdom teeth — the four permanent adult teeth located at the back corners of your mouth on the top and bottom.

If a wisdom tooth doesn't have room to grow (impacted wisdom tooth), resulting in pain, infection or other dental problems, you'll likely need to have it pulled. Wisdom tooth extraction may be done by a dentist or an oral surgeon.

To prevent potential future problems, some dentists and oral surgeons recommend wisdom tooth extraction even if impacted teeth aren't currently causing problems.

We can help you or a family member that needs wisdom teeth removal. Call us today and we will discuss your options tomorrow.
We can handle almost any dental emergency you or a family member may have. We are trusted professionals and want to always be your St Petersburg dentist.

Call us today and book your emergency denist appointment and we will do everything we can to see you quickly and help you with the problem you are having. We are a top-rated emergency dentist near me in St. Petersburg, FL.
We are a full-service St Petersburg, FL dentist near you with nitrous, sedation, oral sedation, and other methods to make your emergency dentist visit as pleasant as possible. We are a great St Pete dentist near you!
St Petersburg, FL Dentist Patients Said
I'm a busy guy and they fit me in on a Saturday in the early morning so I could still get in my golf game. I highly-recommend this dental office because they are the best!
John
I try to get my teeth cleaned once or twice a year and I wasn't happy with my last couple dental visits so I searched Google and found this dentist which was close to my home. I'm so happy I found them. Kaylen was the best and I'll be going back.
Jennifer
I have been going to this dentist for many years now. They saw my two sons grow up now 13 and 11. Through it all I wouldn't change a thing and they even set me up with a payment plan for braces. Thank You!
Melisa
We Are St Petersburg, FL Teeth Whitening Experts
Dentist St Petersburg, Florida
There are many St Petersburg, FL dentists who offer different types of services, and you can compare them to find the one that is right for you. You want to make sure you pick a qualified and experienced St Petersburg, FL dentist that you can trust to have good oral health.
A qualified dentist can help you improve your oral health by giving you advice on what you can do about your dental health. Your dentist can help make sure you maintain good oral health by cleaning your teeth properly. They can clean your teeth at least twice a year, once in the morning and once in the evening before you go to bed.
You can also schedule your dentist to come out to check up on your teeth to make sure they look great. They can also recommend treatments for you to keep them in top condition.
A good dental office in St Petersburg, FL, will make sure that your teeth are clean and you always have healthy gums. They will also help you take care of your teeth by getting them ready for oral hygiene. They will also remove plaque and tartar from your teeth. It would help if you got regular cleanings because you do not want tooth decay or gum disease.
If you have had bad brushing habits, you should start to change them.
Your St Pete, FL dentist, will also be able to help you prevent your teeth from being hurt. They will tell you the proper way to brush your teeth, not to damage your gums or cause you to bleed. You will avoid gum disease and cavities if you brush your teeth every day.
There are many dental services that you can choose from. These services include orthodontics, dental implants, teeth whitening, veneers, and cosmetic dentistry. You can choose from one of these services that fit your needs or if you would like to see the dentist for more than just oral health.
Whatever you want, the dentist can provide the service that you need.
You can see the St Petersburg, FL dentist for an appointment when you need to get your dental health checked upon. A visit to your dentist will give you a lot of information that you can use when you decide if you need any dental treatment. For example, your dentist can help to tell you about the benefits of dental implants and give you the tools you will need to complete this procedure.
Braces are something that people need to get for one reason or another. It can be difficult for them to wear braces, but with some research and education, You can learn about braces and the benefits that you will receive after you wear braces. A dentist can help you stop teeth grinding or clenching your teeth in most cases.
You need to know the benefits you receive from regular oral care from a dentist. If you are not happy with your current oral health, you can see our highly recommended dentists and find out what can be done to improve it.
Dental implants can help replace some of your natural teeth that have been lost. The procedure can be done in surgery or through dentures. Many people use dental implants who have missing teeth and are unhappy with their appearance.
Dental veneers can make the appearance of your teeth appear very attractive. When you visit the dentist to get this procedure done, the dentist will determine whether or not the dental veneer you have is suitable for you.
If the dentist feels that the process will be painful for you, he will recommend another method of getting your teeth to look better.
Teeth whitening is a great thing to do if you want to improve your appearance. There are many ways that this can be done. You need to talk to your St Petersburg, FL dentist about the different methods that will be used to whiten your teeth. Make sure that you ask as many questions as possible before making a decision.
Schedule your appointment by phone and get top-rated St Petersburg, FL dental care today!
ST PETERSBURG, FL DENTIST NEAR ME
Do you seek a top-rated local St Pete dentist near me? Book with us today and let us show you why we are one of the best recommended local dentists.
Mon: 8:00 - 7:00 PM
Tues: 8:00 - 5:00 PM
Wed: 8:00 - 5:00 PM
Thurs: 8:00 - 7:00 PM
Fri: 8:00 - 1:00 PM
Sat: Appointment Only
Sun: Closed
St Petersburg, FL Dentist Near Me