St Petersburg, Dentistry Office Is Available For Your Entire Family. Schedule Your Appointment Today!
HOURS:
Mon: 8:00 - 7:00 PM
Tues: 8:00 - 5:00 PM
Wed: 8:00 - 5:00 PM
Thurs: 8:00 - 7:00 PM
Fri: 8:00 - 1:00 PM
Sat: Appointment Only
Sun: Closed

Vivian Quesada-Fox, D.M.D., P.A
A local family dentist that provides great dental care.
Trusted Dental Care Team Will Treat You Like Family With Our Highly Recommended St Petersburg, Dentistry Services! Our Dental Centers Are Ready To Serve, And We Are Super Excited To Help Your Family Reach Optimal Dental Health.
ST PETERSBURG, DENTISTRY OFFICE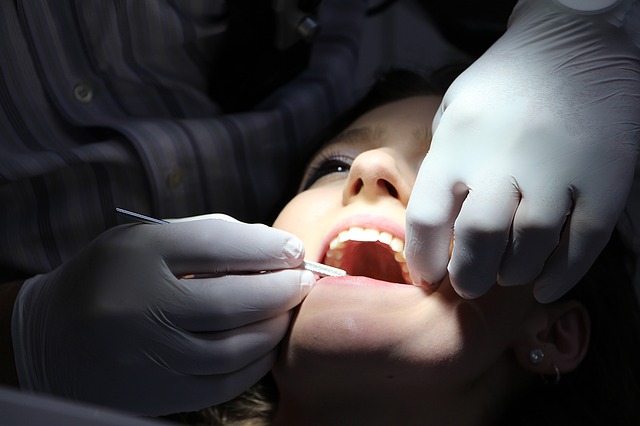 Family Dentistry
It's essential to get the proper St Petersburg, FL family dentist that cares. The only way to ensure that you get all the right dental treatments you need is to find a family dentist you know that you can trust. This is why finding a dentist for your family can be a little tricky because you have to make sure that they are not just any dentists in your area but a dentist who treats you like family.
Family dentistry is a great dentist who provides oral care for all age groups: infants to adults. Unlike most dentists who only provide dental services to children but usually prefer not to take on more adult cases, good family dentists are available to both children and adults with their family dental needs.
They can handle many of the same issues as dentists specializing in specific age groups, such as gum disease, cavities, tooth decay, dental implants, braces, root canals, and so on. Dentists, in general, can help the entire family feel confident that their teeth look great, have healthy gums, and function well, too.
A good St Pete dentist should offer their patients excellent oral care. The best family dentists will keep their patients happy and satisfied with their oral care. They should also make sure that patients are free to take part in regular appointments, even if they choose to avoid getting a tooth filling since it's imperative to get your teeth and mouth examined by a professional dentist in St Petersburg, FL, regularly.
This way, they can keep track of any changes in your gums and teeth that need attention and fix the issues at the earliest convenience.
If you or a member of your family has gum disease or an infection of some sort, it's essential to see a dentist as soon as possible because it's more challenging to treat an illness or condition that's existed for a long time. Getting a dental appointment early on can save you a lot of grief later on, especially if you have to deal with more serious dental issues that require immediate attention. Good dentists don't waste time.
They know that the earlier they catch dental problems in the early stages, the less likely they will be left untreated. A great dentist in St Petersburg, FL, knows how to fix any issues that their patient may have with their teeth and gums in a way that will ensure your overall oral health and the overall health of the rest of your body.
We are a top-rated family dentist in St Pete. We would be happy to prove it. Could you book your appointment with us today?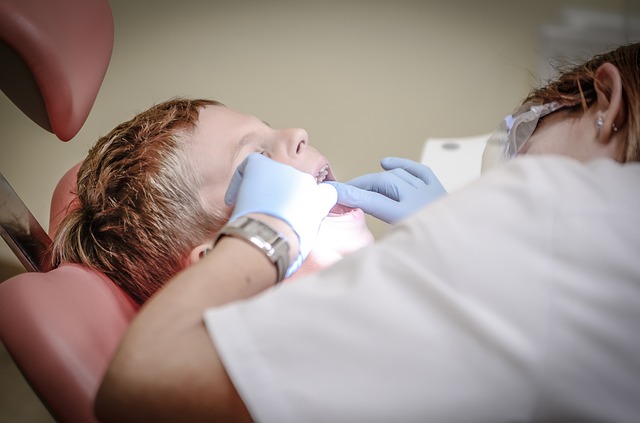 Pediatric Dentistry
In St Petersburg, FL, our pediatric dentistry team is dedicated to making all patients a fun and safe environment. Our St. Pete pediatric dentists offer various services, including cosmetic dentistry, veneers, and bonding. The staff at our dental office will work to ensure each child gets the proper dental care they need and will work with children and parents to make sure everyone gets the best smile they can.
We love the kids in our dentist's offices. They bring an energy that all of us enjoy, and we are committed to giving patients a smile that looks amazing while being completely free of bacteria, germs, and plaque.  Our dental staff will work closely with you and your child to get the best smile we can.
Our dentists in St Petersburg, FL, will take time to explain all of the procedures they have available and, if needed, will provide and answer any questions you may have about them. Parents can call us or go to our dental office in person to get an appointment.
The staff at our dental centers are friendly and helpful in person or by phone, and we are willing to listen to what you have to say. If you are looking for a kids' dentist ready to meet your expectations, our dental center will provide you with everything you are looking for.
Are you searching the internet search engines for the best kids dentist in St Petersburg? We are one of them, and we will always treat you and your children like family when you visit our dentist's offices. 
You can call us today and schedule a dentist appointment with us, and we will do our best to see you fast and at your convenience.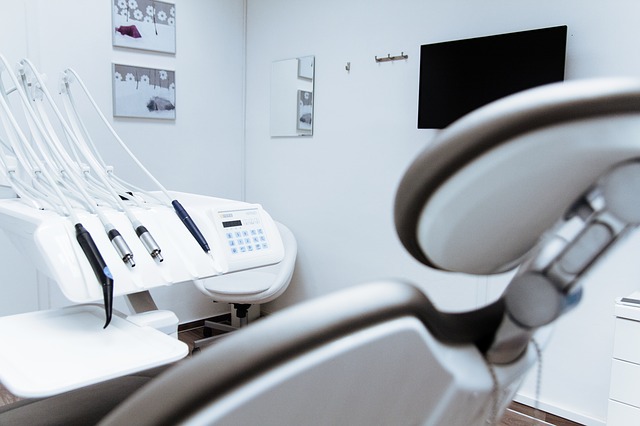 Cosmetic Dentistry
Why choose a cosmetic dentist? There are many reasons why a person should consider getting into a St Petersburg dental clinic for a full mouth lift or tooth implant. These services can improve your overall appearance. If you need a full bite lift or implant to repair a broken tooth, you will see an immediate improvement in your smile and your self-esteem.
When you feel good about yourself, you look good. A dentist can help improve your self-image through their cosmetic services. Whether you have broken a tooth, need an augmentation, or want teeth to lift, an excellent cosmetic dentist has the skill and knowledge to get the job done right.
While any good dentist will claim to be an excellent cosmetic dentist, just about any dentist with the creative inclination and who understands the correct procedures can provide you with a beautiful smile with minimal effort. Many people don't like to use their teeth whitening kits, but they are extremely painful, messy, and costly.
If you are looking for a solution to your smile problem, try the professional approach. Your dentist will thoroughly clean your teeth and then apply either a filling material or bonding agent, depending on your condition. You can expect the results within a few treatments. Our dentists have many options available and will discuss them with you. A goal is to provide world-class dental work at an affordable cost.
A cosmetic dentist in St Pete, FL, knows that the importance of a smile cannot be overstated. Even if you do not have noticeable problems with your teeth, they can contribute to a bad self-image. Your smile is often the first impression your audience will get of you. The last thing you want is to give an image that is not pleasant.
Call us today and schedule your appointment. You have found a top-rated cosmetic dentist in St Petersburg, FL.
ST PETERSBURG, FL DENTISTRY
Our St Pete Dentistry Clinic Can Handle Your Family Dental Emergency
EMERGENCY DENTIST ST PETERSBURG, FL SERVICES
Do you or someone in your family have a toothache? We can help!
A toothache is a pain in or around a tooth that may be caused by:

+ Tooth decay
+ Abscessed tooth
+ Tooth fracture
+ A damaged filling
+ Repetitive motions, such as chewing gum or + grinding teeth
+ Infected gums
You're crunching ice or a piece of hard candy when you notice something hard in your mouth that doesn't melt or dissolve. You get a sick feeling as you realize what it is -- a piece of broken tooth. Call us immediately, don't wait, we can help!
Do you or a family memeber have a cracked tooth? Call us immediately, we can help!
Teeth crack because of a variety of issues, including:

+ pressure from teeth grinding
+ fillings so large they weaken the integrity of the tooth
+ chewing or biting hard foods, such as ice, nuts, or hard candy
+ blows to the mouth, such as might happen with a car accident, sporting injury, fall, or even a fistfight
+ abrupt changes in temperature in the mouth — for instance, from eat something extremely hot and then trying to cool your mouth with ice water
+ age, with most teeth cracks occurring in people over 50
Wondering what to do if your filling falls out? It has happened to many of us: You are eating, and you feel that foreign object in your mouth. Is it something in the food, or did my filling fall out? A phone call to a St Pete dentist near me is your first step and our team of dental office experts and the dentist will determine the necessary treatment.
Here is what to do if you have a knocked out tooth.
Pick up the tooth by the crown (the chewing surface) NOT the root. ...
If dirty, gently rinse the tooth with water. ...
Reposition the tooth in the socket immediately, if possible. ...
Keep the tooth moist at all times. ...
See an endodontist or dentist within 30 minutes of the injury.
Go ahead and call us and get the help you need!
Although permanent teeth were meant to last a lifetime, there are a number of reasons why tooth extraction may be needed. A very common reason involves a tooth that is too badly damaged, from trauma or decay, to be repaired. Other reasons include:

+ A Crowded Mouth
+ Infection
+ Risk Of Infection

Give us a call and let our dental team get your smile back!
Wisdom tooth extraction is a surgical procedure to remove one or more wisdom teeth — the four permanent adult teeth located at the back corners of your mouth on the top and bottom.

If a wisdom tooth doesn't have room to grow (impacted wisdom tooth), resulting in pain, infection or other dental problems, you'll likely need to have it pulled. Wisdom tooth extraction may be done by a dentist or an oral surgeon.

To prevent potential future problems, some dentists and oral surgeons recommend wisdom tooth extraction even if impacted teeth aren't currently causing problems.

We can help you or a family member that needs wisdom teeth removal. Call us today and we will discuss your options tomorrow.
We can handle almost any dental emergency you or a family member may have. We are trusted professionals and want to always be your St Petersburg dentist.

Call us today and book your emergency denist appointment and we will do everything we can to see you quickly and help you with the problem you are having. We are a top-rated emergency dentist near me in St. Petersburg, FL.
We offer full-service St Petersburg dentistry services near you. Our dentist offices have nitrous, sedation, and oral sedation to make your visit as pleasant as possible with us. We can help you fast!
Ask Us About Our Absolutley IncredibleTeeth Whitening Services
What St Petersburg Dentistry Patients Are Saying In St Pete, FL
I'm a busy guy and they fit me in on a Saturday in the early morning so I could still get in my golf game. I highly-recommend this dental clinic because the staff treats me like family.
St Pete Business Owner
I try to get my teeth cleaned once or twice a year and I wasn't happy with my last couple dental visits so I searched Google and found this dentist which was close to my home. I'm so happy I found them. Kristi was the best and I'll be back again next time.
St Pete School Teacher
I have been going to this dentist for many years now. They saw my two sons grow up now 13 and 11. Through it all I wouldn't change a thing and they even set me up with a payment plan for braces. Thank You!
St Pete Mom of Two
St Petersburg dentistry, also called oral medicine and oral surgery, is a specialized branch of general medicine that mainly focuses on the study, diagnosis, treatment, prevention of specific diseases, conditions, and disorders of the oral cavity, jaw, tongue, jawbone, and associated structures. The treatment can be in implants to correct physical defects in teeth or gums.
The first step in dental treatment is examining the jawbone and bones of teeth. X-rays or CT scans usually do these examinations. Once these examinations have been determined, a treatment plan is recommended.
In dentistry, all sorts of problems in the teeth, including gum disease, cavities, gaps, misalignment, loosening, cracks, and loosening teeth, are treated. In addition, in this treatment process, dentists also correct the misalignment of jawbones.
A good St Pete dentist can also perform other procedures such as root canal therapy, orthodontic treatment, tooth extraction, teeth whitening, gum lifting and reshaping, braces, veneers, bonding, root canal therapy, dental bridges, dental crowns, bridges, and crowns, tooth reshaping, dentures, tooth root care, and dental implant surgery.
The second step in treatment for this specialized branch of medicine is removing the decayed or infected portion of the tooth (cavity) and restoring the mouth's oral cavity. The third step is to repair damaged or broken teeth. After this procedure, a patient usually undergoes a period of postoperative sedation.
At the fourth step in treatment, patients are given various kinds of oral medicines. These medications are usually given either orally or in the form of injections, gums, or caps. The oral drugs are meant to restore the normal function of their teeth. These medicines help heal the decay and bleeding of teeth.
In the fifth step, a dentist molds the damaged or broken teeth. This mold is used to replace any tooth that is missing.
At the sixth step in the procedure, a crown or caps made of metal frames is placed over the existing teeth in the affected area. To fix the jawbone, a bridge or gum graft is then inserted. The patient's bite, including the gums, jaw, and teeth, is shaped at the seventh step.
The treatment of dentistry depends mainly on the causes of these disorders. Different treatment procedures are used depending on whether these cases are caused by trauma, aging, disease, or disease in teeth.
Treatment methods include braces or dental implants, in which an artificial tooth or teeth are fixed on the existing teeth. Braces are a very effective treatment for correcting the jawbone condition or improving crooked teeth.
In addition, there are several other dentistry treatment methods, such as tooth extraction, veneers, crowns, and bridges, which are used for correcting the condition of the bones of the teeth or the misalignment of the teeth. The shells make the teeth look attractive and enhance the smile's beauty.
The last treatment method is called a dental implant, in which the root of the tooth is inserted into the jawbone. And the crown is fitted over the tooth.
St Petersburg dentists in FL. are specialists in dental treatments and provide a healthy and beautiful smile. This profession is the branch of medicine that specializes in cosmetic dentistry. They help people with restoring the appearance of their teeth. Dental implants and braces have become very popular in recent times.
Dental implants have gained more popularity recently, mainly because of their ability to correct the appearance of the mouth after teeth have been extracted. As time passes, people are looking forward to getting healthy and beautiful teeth.
Our St Petersburg dentistry services are top-notch, and our dental office is clean and bright. Please book your appointment with us today by calling the dental office closest to you!
Do you seek a top-rated local St Petersburg dentistry office near you? With two locations now available we are surely able to have a dental center near you. Schedule your appointment with us today by phone and let us show you why we are one of the best local dentists. We provide St Pete dentistry for the whole family so don't be shy! We treat all our patients like family.
ST PETE DENTISTRY LOCATION
Mon: 8:00 - 7:00 PM
Tues: 8:00 - 5:00 PM
Wed: 8:00 - 5:00 PM
Thurs: 8:00 - 7:00 PM
Fri: 8:00 - 1:00 PM
Sat: Appointment Only
Sun: Closed
ST PETERSBURG DENTISTRY NEAR ME