BEST EMERGENCY DENTIST ST PETERSBURG FL
Do You Need An Emergency Dentist St Petersburg, FL? We Can Help!
DENTIST EMERGENCY ST PETERSBURG, FL
HOURS:
Mon: 8:00 - 7:00 PM
Tues: 8:00 - 5:00 PM
Wed: 8:00 - 5:00 PM
Thurs: 8:00 - 7:00 PM
Fri: 8:00 - 1:00 PM
Sat: Appointment Only
Sun: Closed

Vivian Quesada-Fox, D.M.D., P.A
EMERGENCY DENTIST
ST PETERSBURG, FL
A top-rated St Pete emergency dentist near you is at your service!
We are a full-service emergency dentist in St Petersburg, FL. Our office is centrally located for your convenience. We have nitrous, sedation remedies, oral sedation, and other methods to make your visit as pleasant as possible during your emergency dentist visit with us. It would be best if you didn't wait to get help. Contact us by phone to help you quickly and get you back to your regular life.
DENTAL EMERGENCIES SHOULD BE HANDLED QUICKLY - GET HELP FAST - EVEN ON SATURDAYS WITH APPOINTMENT
EMERGENCY DENTIST ST PETERSBURG, FL NEAR ME
Do you or someone in your family have a toothache? We can help!
A toothache is a pain in or around a tooth that may be caused by:

+ Tooth decay
+ Abscessed tooth
+ Tooth fracture
+ A damaged filling
+ Repetitive motions, such as chewing gum or + grinding teeth
+ Infected gums
You're crunching ice or a piece of hard candy when you notice something hard in your mouth that doesn't melt or dissolve. You get a sick feeling as you realize what it is -- a piece of broken tooth. Call us immediately, don't wait, we can help!
Do you or a family memeber have a cracked tooth? Call us immediately, we can help!
Teeth crack because of a variety of issues, including:

+ pressure from teeth grinding
+ fillings so large they weaken the integrity of the tooth
+ chewing or biting hard foods, such as ice, nuts, or hard candy
+ blows to the mouth, such as might happen with a car accident, sporting injury, fall, or even a fistfight
+ abrupt changes in temperature in the mouth — for instance, from eat something extremely hot and then trying to cool your mouth with ice water
+ age, with most teeth cracks occurring in people over 50
Wondering what to do if your filling falls out? It has happened to many of us: You are eating, and you feel that foreign object in your mouth. Is it something in the food, or did my filling fall out? A phone call to a St Pete dentist near me is your first step and our team of dental office experts and the dentist will determine the necessary treatment.
Here is what to do if you have a knocked out tooth.
Pick up the tooth by the crown (the chewing surface) NOT the root. ...
If dirty, gently rinse the tooth with water. ...
Reposition the tooth in the socket immediately, if possible. ...
Keep the tooth moist at all times. ...
See an endodontist or dentist within 30 minutes of the injury.
Go ahead and call us and get the help you need!
Although permanent teeth were meant to last a lifetime, there are a number of reasons why tooth extraction may be needed. A very common reason involves a tooth that is too badly damaged, from trauma or decay, to be repaired. Other reasons include:

+ A Crowded Mouth
+ Infection
+ Risk Of Infection

Give us a call and let our dental team get your smile back!
Wisdom tooth extraction is a surgical procedure to remove one or more wisdom teeth — the four permanent adult teeth located at the back corners of your mouth on the top and bottom.

If a wisdom tooth doesn't have room to grow (impacted wisdom tooth), resulting in pain, infection or other dental problems, you'll likely need to have it pulled. Wisdom tooth extraction may be done by a dentist or an oral surgeon.

To prevent potential future problems, some dentists and oral surgeons recommend wisdom tooth extraction even if impacted teeth aren't currently causing problems.

We can help you or a family member that needs wisdom teeth removal. Call us today and we will discuss your options tomorrow.
We can handle almost any dental emergency you or a family member may have. We are trusted professionals and want to always be your St Petersburg dentist.

Call us today and book your emergency denist appointment and we will do everything we can to see you quickly and help you with the problem you are having. We are a top-rated emergency dentist near me in St. Petersburg, FL.
St Pete, FL Emergency Dentist
Dental emergency dentistry is fast becoming an essential part of many people's everyday routine, including dentists. Dentists perform emergency dental care to offer immediate pain relief or temporary relief of swelling or acute pain in your mouth. During an emergency dental appointment, you can:
As defined by the American Dental Association, emergency dental emergencies may be life-threatening. An emergency dental appointment might also require a temporary change of dental procedures, or your oral health care provider may suggest more aggressive treatment such as root canal therapy or oral surgery.
An emergency dentist in St Petersburg, FL, must give emergency treatment regardless of the reason for the emergency. Dental emergencies are categorized as emergency oral problems or EDPS. EDPS include tooth extraction and gum and bone grafts. Emergency oral problems can happen to anyone at any age and for any reason, so if you suspect that you have an emergency, do not hesitate to contact your dentist immediately.
Examples of emergency dental issues include tooth extraction (involving dental extraction) and gum surgery. These emergency dental procedures are usually done under the guidance of an anesthesia-trained emergency dentist. If you have an issue requiring emergency dentistry, discuss the options with your dentist before scheduling your first appointment.
Before you undergo any dental emergency, it's essential to inform yourself about your oral health. Educate yourself about tooth decay, gum disease, cavities, oral surgery, and root canals so that you'll be aware when an emergency occurs.
As with any dental emergency, you should be aware of your rights as a patient, including your rights to privacy and confidentiality. You can take specific steps to protect your right to privacy, including consulting with your dentist beforehand to find out your dental history.
Many oral health care providers offer emergency services. For example, a dental hygienist might provide temporary pain relief for minor dental emergencies, such as chipped teeth or cracked/scratched teeth, to give a patient the option to continue with their routine oral care.
When you need emergency dentistry, the last thing you want is to wait for a long time because the emergency dentist is unavailable or the emergency dentist cannot be located. In such cases, make sure that you consult a trusted source such as a family member or friend, a dentist or emergency dentist, or emergency medical service providers such as EMTs, ambulance service, fire department, or police. When in doubt, call 911 immediately. Remember to have your dental records handy, especially the contact information for your dentist.
To ensure that you can maintain oral health, follow a daily routine that keeps you healthy. It would help if you brushed your teeth and gums twice a day, flossed twice a day, and made sure that you did a thorough cleaning of all cavity-filled parts of the mouth.
Follow an oral hygiene regimen of good nutrition and a routine of dental check-ups. This will help you prevent oral cancer and prevent tooth decay.
Call your dentist's office early if there is a problem. By making sure to follow a good oral hygiene program and following good oral hygiene care practices, you can prevent tooth decay, gum disease, and cavities, and even tooth loss.
Make sure to bring any medication you may be taking that may affect your toothbrush or your treatment. Your dentist is the only person who knows exactly what type of oral hygiene treatment is best for you. You can also bring along the prescribed mouthwash that you have been using, but be sure to read the directions on the package and follow them closely.
If you have an emergency and require emergency dental care, make sure you have the phone numbers of your family, friends, and emergency medical services. Remember never to treat yourself for an emergency without first consulting with your dentist. Also, make sure that you have an emergency supply kit with you for essential emergency care needs, such as pain relievers, bandages, adhesive bandages, and sterilized tools.
We are a local and trusted sanitary emergency dentist in St Petersburg, FL. Make the call so we can help you through this difficult time.
Emergency Dentist In St Petersburg, FL
Our emergency dentist St Petersburg FL allows the whole family to get emergency dental services at affordable prices quickly. Don't wait! You could put yourself or a family member at a huge disadvantage with future dental problems if you do.
What St Petersburg Emergency Dentist Patients Are Saying
I was at a late night dinner with my family and I lost a filling while eating. I called the next morning and they fit me in that day. It is always nice to find an emergency dentist open on Saturdays.
Emergency dental patient
I've been going to this dentist for years and they always treated me like family. In a freak boating accident I knocked out my tooth. I was scared and my husband called and told them the story. A month later and you can't even tell it happened.
Emergency dentist patient
I had been putting off my wisdom teeth removal for a few years but the pain became unbearable. Funds were tight but I knew I had to get it done. They made it so easy and I think I saved money from my research.
Emergency dentist patient
We Also Provide Non-Emergency Dental Care For The Whole Family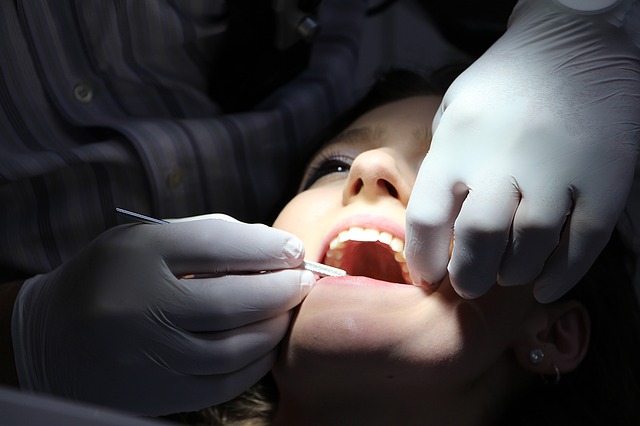 Family Dentist
Dentistry is something that everyone should be familiar with and something that everyone needs to have done on occasion, whether it is a St Petersburg, FL dental emergency or a routine cleaning or filling for the kids. The dentist you choose for your family's needs can make the difference between having a good family dental visit and not. Here are a few things you should look for in your emergency dentist in St Petersburg, FL, when you need it the most.
We are a top-rated emergency dental provider in St Petersburg, FL. Call and schedule with us today!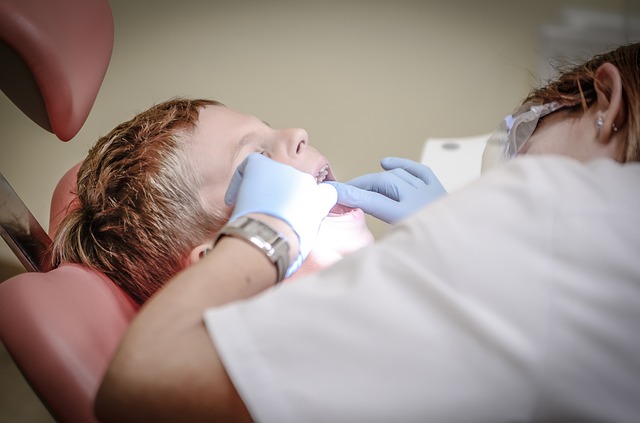 Pediatric Dentist
Pediatric dentistry is a specialized branch of dental practice dealing only with children. Most children suffer from dental decay caused by improper care and other factors related to their physical development and growth.
Pediatric dentists primarily work on the dental problems of children suffering from diseases like dental caries, poor oral hygiene, lack of confidence in talking, evil smiles, or abnormal growth of teeth. Many of the teeth are required to be pulled. They need the support of good pediatric dentists in St Petersburg, FL, for this job to be performed flawlessly.
Call us and get the help you need fast!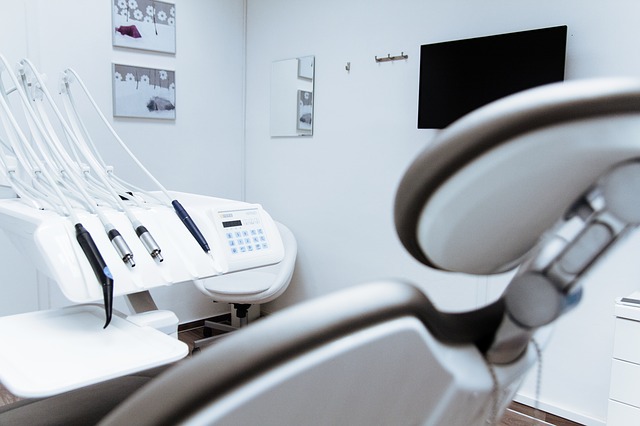 Cosmetic Dentist
In St Petersburg, FL, Cosmetic dentistry has changed dramatically since its humble beginnings. Before the advent of cosmetic dentistry, the only option available was a visit to an orthodontist for root canals, bridges, or implants. While these procedures were a great solution to correcting a minor problem, they were not a solution to improving the overall appearance of the patient's smile.
Call us today and schedule your dental appointment with us!
EMERGENCY DENTIST ST PETERSBURG, FL
Do you need a top-rated dental St. Petersburg, FL emergency dentist? Schedule with us today by phone call, and let us show you why we are a highly recommended local emergency dentist in St Pete that can handle almost any dental issue.
EMERGENCY DENTIST LOCATION
HOURS OF SERVICE
Mon: 8:00 - 7:00 PM
Tues: 8:00 - 5:00 PM
Wed: 8:00 - 5:00 PM
Thurs: 8:00 - 7:00 PM
Fri: 8:00 - 1:00 PM
Sat: Appointment Only
Sun: Closed
Emergency Dentist St Pete, FL