St Petersburg, FL., Family Dental Office Is Accepting New Patients!
HOURS:
Mon: 8:00 - 7:00 PM
Tues: 8:00 - 5:00 PM
Wed: 8:00 - 5:00 PM
Thurs: 8:00 - 7:00 PM
Fri: 8:00 - 1:00 PM
Sat: Appointment Only
Sun: Closed

Vivian Quesada-Fox, D.M.D., P.A
A highly-rated St Pete dental clinic at your service!
Every St Petersburg, FL Dental Office Appointment Is About What Our Dentists Can Do For You
St Petersburg, FL Dental Clinic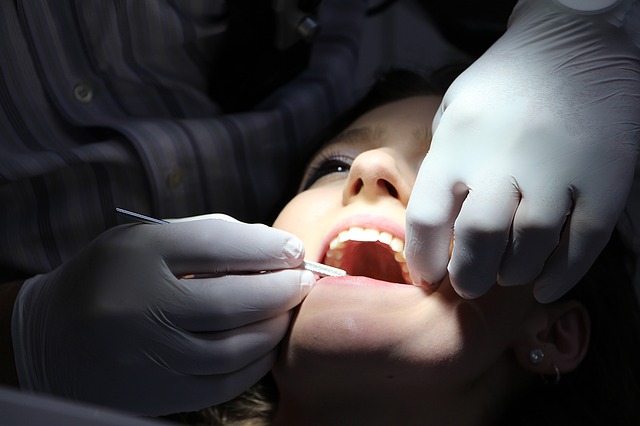 Family Dental
 A family dentist treats people of different ages in your family explicitly, in your household. One of the best things about giving family dentistry to the entire family is that it allows you to meet your family's oral health needs and enjoy them together. When you provide family dentists, your children, grandchildren, siblings, and parents the opportunity to get dental care, they will benefit from their visit.
Dental care is not something that everybody knows a lot about. Most people have never even seen a dentist, much less seen one who specializes in dental care and oral health. Many people don't have the time or the money to visit their local dentist regularly.
If you are one of these people or have never seen a dentist before, it may be time to think about visiting one for routine checkups and treatments. You might find yourself in great shape and feeling much better than before.
If you are interested in getting dental care for the entire family, you have found the right place. Your St Petersburg, FL family dentist, will likely have some pretty good suggestions about how you can improve your oral health. For example, one of the best ways to ensure that your teeth and gums look their best is to floss and brush regularly.
This is a simple thing that anyone can do. The benefits of having dental care that everyone enjoys include getting rid of plaque and tartar, which causes tooth decay, and ensuring that you avoid cavities. Getting a family dental plan to help with the costs of your oral care is one way to help reduce costs and save money in the long run.
Call us today and watch us make you smile!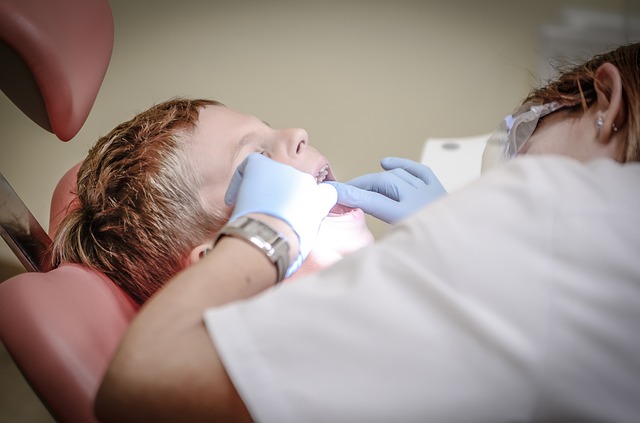 Pediatric Dental
Pediatric Dental is very much concerned about the oral health of children. Dental care for kids is essential to check the teeth and gums and teach the young child about healthy teeth and gums. There are many reasons why dental care for kids is necessary. The majority of dental problems are found in children below the age of 4 years.
These dental problems are severe and require immediate dental care.
Pediatric dentists can provide pediatric dental care services at a reasonable price. Dental procedures for kids are also less expensive than adult dental procedures. Some children may have small cavities and require a simple filling. This can be done at home by the parents or a pediatric dentist. Others require root canal treatments, tooth extraction, cosmetic dentistry, and tooth extraction. A significant problem that occurs in children is teeth grinding. It is challenging to treat and prevent, but it can be managed through dental care.
There are several types of dental care that pediatric dentists can offer. Teeth cleaning, teeth bleaching, and teeth whitening are dental services that a pediatric dentist can offer. Dental hygienists are also trained and certified in oral health. In this field, they help with general dental care and other dental care treatments.
A pediatric dentist can also give oral implants. Children below the age of twelve months are not eligible for tooth implants. Parents must meet specific requirements to qualify for tooth implants, including permanent teeth.
We will treat you and your children like family. Please schedule an appointment by calling us today!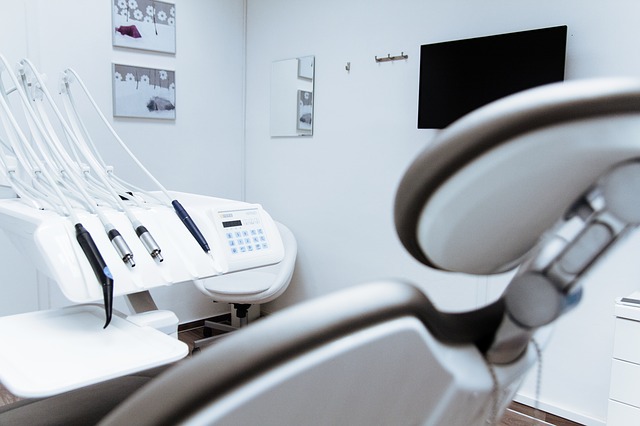 Cosmetic Dental
Cosmetic dentistry refers to any dental work which improves the overall appearance of the teeth, gums, or bites. It mainly focuses on enhancing aesthetics in color, placement, size, texture, alignment, and broad smile look. This type of treatment may involve dental implants, veneers, crowns and bridges, veneers for porcelain veneers, and dental bridges.
A patient's oral health also needs to be considered when it comes to cosmetic dentistry. Even if a patient has a perfectly straight mouth, bad habits such as smoking or drinking alcohol can negatively affect oral hygiene and make it challenging to maintain proper oral health.
Some types of treatment include tooth whitening, bleaching, veneer restoration, braces, dental bridges, and crowns. Some people may choose to go to a cosmetic dentist for tooth extraction, root canal treatment, or gum disease treatment. A patient may go to a cosmetic dentist for both oral and dental problems in some cases.
The cost of cosmetic dentistry depends on many factors, such as the number of procedures performed, the dental facility, and the amount of the bill. A patient should make sure that the dentist is certified in this field and experienced in cosmetic dentistry. Our dentist will explain all procedures in detail and offer detailed explanations about each course. This will ensure that a patient fully understands the entire process and can decide.
If a dental insurance provider insures you, this will help you save money for your cosmetic dentistry.
However, it is essential to note that dental insurance only covers specific cosmetic procedures. Hence, if the system is not covered, it is best to find alternative dental insurance sources. Patients should also be aware that while the cosmetic dentistry procedure will cover some expenses from the insurance company, the costs from the patients' side are not covered under this plan.
We are a top-rated St Pete cosmetic dentist. Call us today, and let's see how to improve your smile!
St Pete, FL Dental Office
Have A Family Dental Emergency? We Can Help Quickly!
EMERGENCY DENTAL ST PETERSBURG, FL
Do you or someone in your family have a toothache? We can help!
A toothache is a pain in or around a tooth that may be caused by:

+ Tooth decay
+ Abscessed tooth
+ Tooth fracture
+ A damaged filling
+ Repetitive motions, such as chewing gum or + grinding teeth
+ Infected gums
You're crunching ice or a piece of hard candy when you notice something hard in your mouth that doesn't melt or dissolve. You get a sick feeling as you realize what it is -- a piece of broken tooth. Call us immediately, don't wait, we can help!
Do you or a family memeber have a cracked tooth? Call us immediately, we can help!
Teeth crack because of a variety of issues, including:

+ pressure from teeth grinding
+ fillings so large they weaken the integrity of the tooth
+ chewing or biting hard foods, such as ice, nuts, or hard candy
+ blows to the mouth, such as might happen with a car accident, sporting injury, fall, or even a fistfight
+ abrupt changes in temperature in the mouth — for instance, from eat something extremely hot and then trying to cool your mouth with ice water
+ age, with most teeth cracks occurring in people over 50
Wondering what to do if your filling falls out? It has happened to many of us: You are eating, and you feel that foreign object in your mouth. Is it something in the food, or did my filling fall out? A phone call to a St Pete dentist near me is your first step and our team of dental office experts and the dentist will determine the necessary treatment.
Here is what to do if you have a knocked out tooth.
Pick up the tooth by the crown (the chewing surface) NOT the root. ...
If dirty, gently rinse the tooth with water. ...
Reposition the tooth in the socket immediately, if possible. ...
Keep the tooth moist at all times. ...
See an endodontist or dentist within 30 minutes of the injury.
Go ahead and call us and get the help you need!
Although permanent teeth were meant to last a lifetime, there are a number of reasons why tooth extraction may be needed. A very common reason involves a tooth that is too badly damaged, from trauma or decay, to be repaired. Other reasons include:

+ A Crowded Mouth
+ Infection
+ Risk Of Infection

Give us a call and let our dental team get your smile back!
Wisdom tooth extraction is a surgical procedure to remove one or more wisdom teeth — the four permanent adult teeth located at the back corners of your mouth on the top and bottom.

If a wisdom tooth doesn't have room to grow (impacted wisdom tooth), resulting in pain, infection or other dental problems, you'll likely need to have it pulled. Wisdom tooth extraction may be done by a dentist or an oral surgeon.

To prevent potential future problems, some dentists and oral surgeons recommend wisdom tooth extraction even if impacted teeth aren't currently causing problems.

We can help you or a family member that needs wisdom teeth removal. Call us today and we will discuss your options tomorrow.
We can handle almost any dental emergency you or a family member may have. We are trusted professionals and want to always be your St Petersburg dentist.

Call us today and book your emergency denist appointment and we will do everything we can to see you quickly and help you with the problem you are having. We are a top-rated emergency dentist near me in St. Petersburg, FL.
We are a full-service dental in St Petersburg, FL office ready to help. We have nitrous, sedation remedies, oral sedation, and other methods to make your visit as pleasant as possible during your dental emergency. Please don't wait. Contact us today by phone to see you quickly and help you get back to your regular life.
Do You Seek St Petersburg, FL Teeth Whitening Services?
What St Pete Dental Patients Are Saying
I'm a busy guy and they fit me in on a Saturday in the early morning so I could still get in my golf game. I highly-recommend this dental clinic because the staff treats me like family.
St Pete Business Owner
I try to get my teeth cleaned once or twice a year and I wasn't happy with my last couple dental visits so I searched Google and found this dentist which was close to my home. I'm so happy I found them. Kristi was the best and I'll be back again next time.
St Pete School Teacher
I have been going to this dentist for many years now. They saw my two sons grow up now 13 and 11. Through it all I wouldn't change a thing and they even set me up with a payment plan for braces. Thank You!
St Pete Mom of Two
St Petersburg, FL Dental Office
When a person is looking to get into a St Petersburg, FL dental office, they may have questions, and some will be more about the office and what they want from their dentist. For example, if they don't like their smile looks or want to do something different with their teeth, they will ask about that. This is not to say that the dentist's office will do everything to fix the problem. Still, we will always try to treat the patients' concerns.
Patients will feel more comfortable in a dentist's office when they can speak to the dentist, even if they are not able to talk to them directly. They can communicate more effectively with the dentist's office staff when more interaction is than just the patients. When patients feel comfortable talking to the dentist and being treated right away, they are more likely to open up.
Having a good relationship with a local dental clinic will go a long way in helping you to get the kind of care you will need when you visit. A good relationship with a dentist's office will also make you more likely to use that office again. Some people have bad experiences at other dental offices. It is important not to let those experiences deter you from visiting the dentist's office in the future.
The dentist's office in St Petersburg, FL., should be easy to find or located close to you. Most people will find their dental office easily when looking online or in an actual phone book. There is no reason for a person to have to spend hours trying to find a highly-recommended St Pete dentist.
Dentists are all over the place. They are not all in the same area, so if they don't offer cosmetic services, it doesn't mean that they are bad dentists. It simply means that they may not provide many of the services that their patients would want. Our dentists offer almost every dental service you could ever need or want, even emergency dental and wisdom teeth extraction.
Patients should be able to contact the dentist's office at any time and ask about any treatments or procedures they may want to be done. They should be able to get answers about dental services on a day-to-day basis.
A good dentist's office will provide the best of both worlds: providing the best possible dental services and providing a good working relationship with their patients. The dentist's office should be easy to reach and understand.
There is nothing worse than having a dentist's office where the receptionist won't answer the phone or answer the messages or one where people are always rushing around. If a dental office does not make clients feel welcome or comfortable, they will not return. And they won't get the best treatment possible.
Having a St. Pete dental office in a proper environment will make patients feel confident about their visit. They will feel comfortable knowing that the dentist's office is clean, organized, and comfortable. The dental office should be equipped with a comfortable waiting room. Patients will also feel confident in their environment when they know that a receptionist will be available to help them every step of the way.
The reception desk should have a very professional look to it. The receptionist has to greet patients and take their messages from the phone and the office itself. The receptionist should also have a pleasant voice to talk to.
A good receptionist should answer patients' questions without having to wait for someone to get the information from the doctor or other staff members. This will help reduce the amount of time that the patient has to waste.
Having a dentist's office that is clean and organized can make patients feel better about their visit. Having a clean dentist's office will also make the environment feel more comfortable. The St Petersburg dental office should also have the right equipment to meet the patients' needs. We believe our dental office is top-rated and highly recommended for a reason. We have a great dental team that will do everything to make your visit as safe and efficient as possible. 
Schedule your appointment by phone and get the best dental at St Petersburg, FL., today!
Do you seek dental in St Petersburg, FL? Book with us today, and let us show you why we are one of the best local dentists in St Pete.
Mon: 8:00 - 7:00 PM
Tues: 8:00 - 5:00 PM
Wed: 8:00 - 5:00 PM
Thurs: 8:00 - 7:00 PM
Fri: 8:00 - 1:00 PM
Sat: Appointment Only
Sun: Closed
St Petersburg, FL Dental Clinic Near Me