Dentist Office In St Petersburg, FL., Is Ready To Provide Dental Services
HOURS:
Mon: 8:00 - 7:00 PM
Tues: 8:00 - 5:00 PM
Wed: 8:00 - 5:00 PM
Thurs: 8:00 - 7:00 PM
Fri: 8:00 - 1:00 PM
Sat: Appointment Only
Sun: Closed

Vivian Quesada-Fox, D.M.D., P.A
DENTIST
IN ST PETERSBURG, FL
A top-rated St Pete family dentist at your service!
Top-rated dentist in St Petersburg, FL services the whole family. Do you want dental services at affordable prices fast? Go ahead and schedule your appointment with us by calling today!
Dentist St Petersburg, FL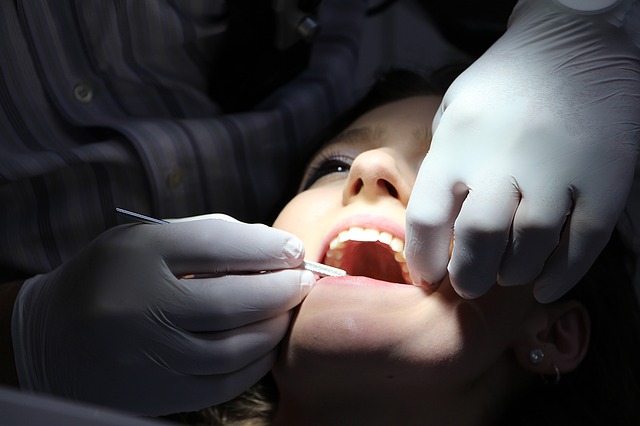 Family Dentists
We all want to keep our teeth and gums healthy, and if you're a person who tends to forget to brush regularly, then you need a good family dentist in St Petersburg, FL.
St Pete dentists are licensed and very skilled at what they do. They know what is best for your gums, teeth, and overall health. Because a family dentist knows how to care for your teeth, they can better determine how to clean your mouth correctly. When you visit the dentist, we will usually take x-rays of your mouth to check for cavities and other problems. If we find anything unusual, we will treat it with our advanced technologies. You'll be able to get an x-ray or an appointment with our dentists by calling us.
Going to the dentist is not a luxury. It's essential for anyone and everyone to get regular dental checkups. It may cost you more than your dental insurance provides, but it will also allow you to get more out of your dental treatment. Don't be afraid to use the services of a good dentist, because you may be surprised by the results!
With regular visits to our dentist, you'll be able to see a big difference in how your mouth looks and feels and in your overall health and well-being.
Need a St Pete family dentist? You found one of the best! Call and schedule your appointment today.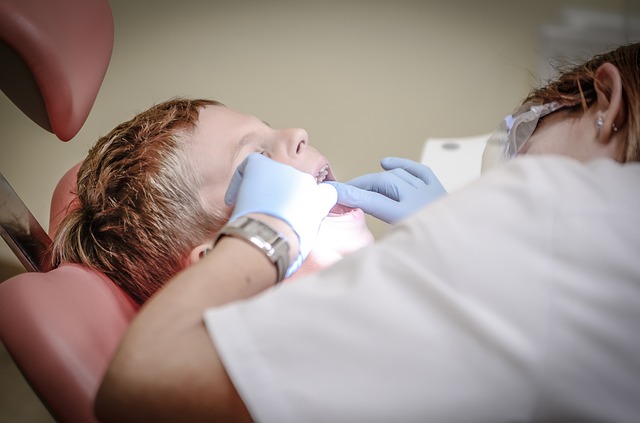 Pediatric Dentists
Pediatric dentistry has become a specialty seen in most dentist offices. Pediatric dentists are the specialist of general dentistry, which deals specifically with the problems of young children from infancy through adolescence. The services of pediatric dentists fall under many different specialty areas like periodontics, pediatric dentistry, oral surgery, maxillofacial and dental care.
This dental treatment makes young children's teeth look beautiful and healthy. In this stage, the child's gums and teeth will start to develop, and in this stage, it is pretty challenging to correct the tooth decay. These days, dental problems are more likely to occur in children than adults.
Various treatments can be done for this. One can have a root canal or a dental crown. Dentures may also be done for young children. The dentist can also choose to put caps and crowns over their teeth. Teeth bleaching is also done for this treatment. One can also take the help of a surgeon if they have any problem with their teeth. The surgeon will use lasers to clean the teeth and gums.
Children who have tooth decay are susceptible. If they have a mild infection, the teeth can quickly be decayed. It won't be easy to correct the condition of the teeth and gums. It is vital to treat this type of infection at an early stage. This is because the bacteria that cause this infection can also attack the bones in the jaw.
If you neglect this problem, then your child might lose their teeth. It is also essential to ensure that you take your child to the dentist regularly for check-ups and examinations, as this will reduce the chances of developing a severe condition in the future.
Call and schedule your kids' dentist appointment with us! We treat all patients like family.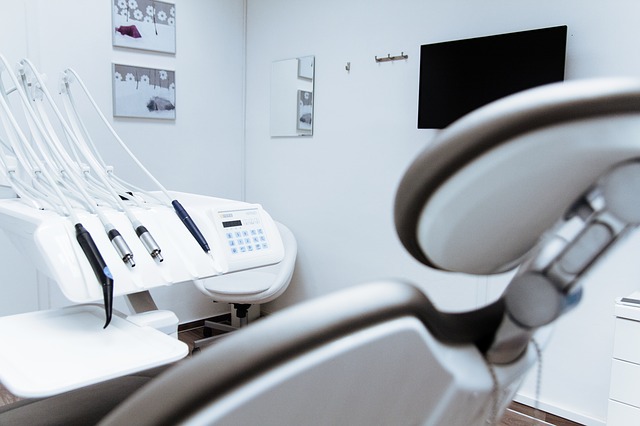 Cosmetic Dentists
You probably have heard about the difference between general dentistry and a cosmetic dentist, but which is better? Both cosmetic and general dentistry have their own unique set of skills required to accomplish various dental tasks. For example, a cosmetic dentist may not specialize in tooth whitening toothtooth whitening, but they can perform many other similar processes, such as veneers and bonding.
On the other hand, general dentistry performs many processes that a cosmetic dentist does not offer. By comparing the two, it is easy to see why it's essential for people to choose a dentist specializing in a specific dentistry area, such as tooth whitening or root canal therapy. Our dentists' offices do it all under the same roof for your convenience.
The reasons you need a St Pete dentist specializing in general dentistry today are apparent. Both cosmetic and general dentistry has many uses, whether in repairing a broken tooth or filling a cavity that has developed after surgery. Some people suffer from cavities that cannot be treated through home treatments.
In such cases, a cosmetic dentist can perform root canal procedures to remove plaque, while a general dentist can perform root canals, fillings, crowns, implants, veneers, and more. You can also find a St Petersburg dentist who specializes in dental implants, where a denture is implanted into the bone. This allows patients to wear dentures and look great since their teeth will match their teeth.
Although there are many benefits to choosing a cosmetic dentist, you should know that the process can be costly. For example, dental implants can cost up to $2500, and many people cannot afford this type of cosmetic treatment. However, it is a worthwhile investment that helps to keep you healthy.
Even though a cosmetic dentist does not use any chemicals on your teeth, the procedure is still a significant step up from just regular brushing and flossing!
Do you want to talk to an expert cosmetic dentist in St Petersburg, FL? Call us today and schedule an appointment with us!
Have A Family Dental Emergency? We Can Help Quickly!
EMERGENCY DENTAL ST PETERSBURG, FL
Do you or someone in your family have a toothache? We can help!
A toothache is a pain in or around a tooth that may be caused by:

+ Tooth decay
+ Abscessed tooth
+ Tooth fracture
+ A damaged filling
+ Repetitive motions, such as chewing gum or + grinding teeth
+ Infected gums
You're crunching ice or a piece of hard candy when you notice something hard in your mouth that doesn't melt or dissolve. You get a sick feeling as you realize what it is -- a piece of broken tooth. Call us immediately, don't wait, we can help!
Do you or a family memeber have a cracked tooth? Call us immediately, we can help!
Teeth crack because of a variety of issues, including:

+ pressure from teeth grinding
+ fillings so large they weaken the integrity of the tooth
+ chewing or biting hard foods, such as ice, nuts, or hard candy
+ blows to the mouth, such as might happen with a car accident, sporting injury, fall, or even a fistfight
+ abrupt changes in temperature in the mouth — for instance, from eat something extremely hot and then trying to cool your mouth with ice water
+ age, with most teeth cracks occurring in people over 50
Wondering what to do if your filling falls out? It has happened to many of us: You are eating, and you feel that foreign object in your mouth. Is it something in the food, or did my filling fall out? A phone call to a St Pete dentist near me is your first step and our team of dental office experts and the dentist will determine the necessary treatment.
Here is what to do if you have a knocked out tooth.
Pick up the tooth by the crown (the chewing surface) NOT the root. ...
If dirty, gently rinse the tooth with water. ...
Reposition the tooth in the socket immediately, if possible. ...
Keep the tooth moist at all times. ...
See an endodontist or dentist within 30 minutes of the injury.
Go ahead and call us and get the help you need!
Although permanent teeth were meant to last a lifetime, there are a number of reasons why tooth extraction may be needed. A very common reason involves a tooth that is too badly damaged, from trauma or decay, to be repaired. Other reasons include:

+ A Crowded Mouth
+ Infection
+ Risk Of Infection

Give us a call and let our dental team get your smile back!
Wisdom tooth extraction is a surgical procedure to remove one or more wisdom teeth — the four permanent adult teeth located at the back corners of your mouth on the top and bottom.

If a wisdom tooth doesn't have room to grow (impacted wisdom tooth), resulting in pain, infection or other dental problems, you'll likely need to have it pulled. Wisdom tooth extraction may be done by a dentist or an oral surgeon.

To prevent potential future problems, some dentists and oral surgeons recommend wisdom tooth extraction even if impacted teeth aren't currently causing problems.

We can help you or a family member that needs wisdom teeth removal. Call us today and we will discuss your options tomorrow.
We can handle almost any dental emergency you or a family member may have. We are trusted professionals and want to always be your St Petersburg dentist.

Call us today and book your emergency denist appointment and we will do everything we can to see you quickly and help you with the problem you are having. We are a top-rated emergency dentist near me in St. Petersburg, FL.
We are a full-service dentist in St Petersburg, FL. We have nitrous, sedation remedies, oral sedation, and other methods to make your visit as pleasant as possible during your emergency dentist visit with us. Do not wait to get help. Contact us by phone to help you quickly and get you back to your scheduled life.
Best Dentist In St Petersburg, FL
Our Teeth Whitening Service Is Incredibly Easy
What Local St Petersburg, FL Dentist Patients Are Saying
Excellent quality dental work, great staff, highly recommend this dental office.
St Pete Business Owner
Simply awesome in this dental office. Everyone is so nice and friendly. Although they are a busy dentist office it makes sense becasue they are so good at what they do.
St Pete School Teacher
This is the best dental office in the St Petersburg area. They are so nice and do everything in one place.
St Pete Mom
Dentist In St Petersburg, FL Is Ready To Serve
When most people think of what is meant by dental care, they automatically envision the type of procedures that you would typically find at your local dentist's office. But what is dental care actually, and why are so many people interested in it?
It's not that a dentist in St Petersburg, FL, doesn't appreciate the importance of having their patients visit them for regular cleaning and examinations. Dentists take great pride in their work, and they spend a lot of time talking to their patients. Most patients have one-on-one time with their dentists, often as much time as they have at home. That type of personal attention is invaluable to ensuring that everyone is healthy.
While that level of personal attention is fundamental, there is another reason why proper oral care is such a large part of what is meant by dental care. They need a clean and healthy mouth to brush, floss, and use other similar tools.
A person can look forward to seeing their dentist for various reasons - whether those reasons are physical or mental. One of the most common reasons to see a dentist is that someone is sick or needs teeth cleaning.
The importance of dental care has been recognized in many ways. If someone has a cavity, they are encouraged to have it cleaned out as soon as possible. That same sentiment applies to anyone who has an infection on their teeth, as well.
Dental care in St Petersburg, FL, is also used to help patients avoid making dental visits at all. While most people with dental insurance have a certain amount of dental insurance coverage, some patients cannot get the treatment they need. The costs of visiting the dentist for cleaning and other procedures are far higher than if they did not have insurance. Still, people who cannot pay for them often have to choose between paying the bills and paying for regular care.
Many people are turned off by the idea of having to worry about their teeth. It can seem like a lot of hassle and unnecessary expense to someone, but if a person thinks about it a bit, it is much less of a hassle than it appears. Most people are happy to know that they can go to a St Pete dentist if something goes wrong or need to see a dentist for emergency dental care.
Most people understand what is meant by dental care. The fact that so many people have started to realize the benefits of the dentist is a sign that they are beginning to understand the importance of a healthy mouth. When it comes to what is meant by dental care, most people know that things can't be left out.
People need to be aware of the different types of dental health that can be a sign of a problem. Some people will experience gum diseases like gingivitis, periodontal diseases, and cavities. These can make it harder for people to chew correctly, meaning they may eat more or chew less.
People need to know that brushing and flossing are essential. While this is not the same thing as dental care, people need to brush and floss every day to prevent tooth decay from happening. This also makes it easier for people to eat a proper diet, which helps prevent the development of cavities.
People also need to know that tooth brushing can help prevent problems with the jaw and gums. People who do not brush their teeth every day will have plaque building upon their gums and may end up with painful or bleeding gums.
People need to keep their teeth clean and healthy. If a person does not clean their teeth as they should, it can lead to cavities and other problems. If a person can visit the dentist for cleaning and care, they can ensure that their teeth stay healthy and in good condition.
Don't hesitate to call and schedule your appointment with our dentist in the St Petersburg, FL team.
Vivian Quesada-Fox, D.M.D., P.A
DENTIST IN ST PETERSBURG, FL
Do you seek a top-rated dentist in St. Petersburg, FL? Book with us today and let us show you why we are a highly-recommended local dentist in St Pete.
Mon: 8:00 - 7:00 PM
Tues: 8:00 - 5:00 PM
Wed: 8:00 - 5:00 PM
Thurs: 8:00 - 7:00 PM
Fri: 8:00 - 1:00 PM
Sat: Appointment Only
Sun: Closed
Dentists In St Petersburg, Florida